Share
Close
Body Well
Transformation Program For Women
2023 Body Well Session Dates
What is Body Well?
Body Well is about the journey, meeting you where you are & challenging you to grow. This 8-week program includes intense nutritional focus, unlimited training sessions (outdoors, in person, virtual or pop on a recorded class) nutritional guidance, recipes + meal planners, one-on-one personal coaching, community support and weekly challenges to help you manage stress and sleep better so you can focus on YOU and succeed in reaching your health & fitness goals.

Body Well will focus on improving your physical and mental well-being with a community of mamas to support you every step of the way.

Body Well is not just a "bootcamp for moms". We are a results-based support group helping women overcome the obstacles they face while trying to achieve the best version of themselves.
Why Does Body Well Work?
Great Accountability & Supportive Mom Group
This program is thoughtfully and creatively designed for moms, by moms. However, all women are welcome to join.

We make it as easy as possible to commit to the best version of you.
Time. Commit to 2 or 3 workouts every week.
Accountability. We don't sign you up and forget you. We're checking in to make sure you're attending class and committing to your nutrition. We offer weekly challenges to keep you on track.
Support. You get one-on-one coaching with your personal trainer. Our private Facebook group allows you to post and share recipes, accountability and so much more.
Results. Each session begins and ends with optional fitness assessments and measurements, so you can literally see the results of your transformation.

We recognize that transforming your body is just as much about transforming your mindset as it is about the physical elements.

We use high-intensity interval training to get you into shape, intense nutritional support to get you losing inches, and meditation to get your head AND your heart in the right state of mind.

Transforming attitudes is the reason this program has been so successful. This is a No-Excuses Program for women ready to transform their body AND their mind!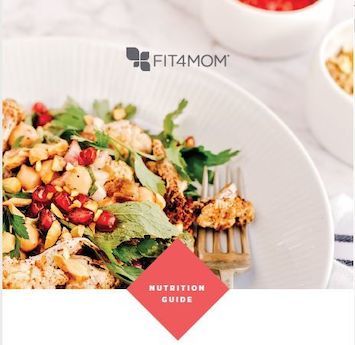 We'll give you the tools needed to learn how to eat correctly. We focus on foods you CAN eat, choosing whole foods, making good choices, and allowing yourself indulgences on a moderate basis. This is a lifestyle you
can keep.
FEEL THE TRANSFORMATION
Are you ready?! We are! If you are willing and ready to do the work, this program is for you. You will start to notice changes in energy levels, nutrition habits, body appearance and overall health during your session.
You don't have to ask, "will it work for me?" Body Well® is designed to work for you, IF you do the work. Your progress will be tracked. You will develop habits that will last, beyond Body Well.

Are you ready?
Plan details
Unlimited visits for 8 weeks
Any location
Can be used for